Once I embarked on my Final Gear journey, I had a bunch of ideas and expectations based on the sole fact that it is an RPG. However, I never expected it to have such an extensive gacha system, such an intriguing story and so many elements deserving of praise from the get-go.
Players can find over 100 gorgeous maiden pilots who pilot giant mechas. But it's not any typical mech – it's highly customizable ones, that a player can assemble from thousands of parts. The aforementioned gacha system is guaranteed to delight all gacha enthusiasts, myself included – it allows for countless summons from a selected pool of Pilots, based on the countries they come from (a clever way to integrate the lore).
That's not all though. There are so many features that will quite literally keep you busy for hours on end. That's quite unusual for games of this genre, since after a certain point you're prone to reach a power difference that is hard to overcome. However, with the addition of multi-teams, that falls more into the realm of strategy, rather than power (or stats).
The story is worth reading
At the very start, you won't be able to tell what the story behind the game is. It's rather vague, but it slowly unfolds as you proceed, developing the pilots and interacting with them. If you have followed some of the earliest videos teasing the release of Final Gear, you will get a clearer picture of the plot.
From what little information we've gathered, we know that the game is set into the far future, in the year 2110 of the "Old Calendar". A world far away was devastated by a massive meteorite, and left to perish as a wasteland. Survivors of this catastrophic event rose and started rebuilding. The resources weren't many, and that prompted a number of events and rivalries to unfold.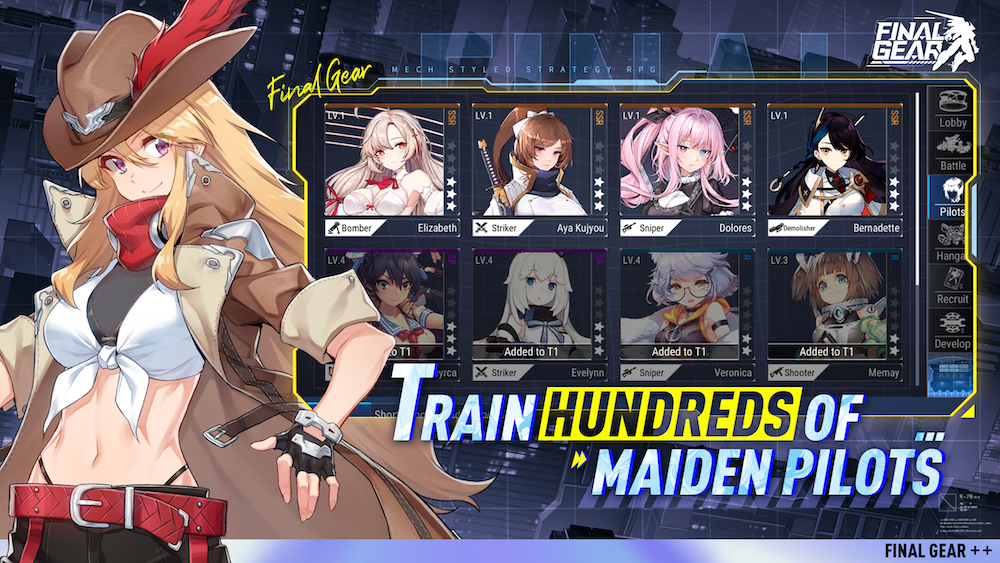 One of the most cleverly portrayed elements in the game is the "Hangar" function, which shows how each mech is assembled by you (or me), the players. It's a subtle hint showing just how a bunch of metal scraps can be assembled into powerful war machines.
The gameplay is highly strategic and stays true to the lore
The narrative isn't overlooked when it comes to gameplay either. During battles, you'll be able to see vast wastelands where meteorite shards are scattered all across. Of course, that depends on the region.
A highly strategic approach when it comes to gameplay is the "formation". As previously mentioned, you'll be able to deploy 3 teams and each team can take out enemies on their own, meaning that you'll have to decide well before sending your weakest team against a boss.
I have to admit though, I didn't expect the real-time tactical maps to be that challenging. You can easily find yourself defeated or failing a mission simply because you're not paying attention to the prompt or the task at hand (even if you have enough strength to defeat the enemy).
This side-scrolling shooter instead relies on tactics, strategic base upgrades and pretty much brains rather than brawls. That goes pretty much hand in hand with what we mentioned above, the narrative. It's only natural that in a world where resources are scarce, you don't want to waste anything.
Beautiful graphics sprinkled with twin-stick shooting action
When it comes to looks, Final Gear has it all. It has stunning anime graphics and beautiful renderings of 3D maps. The gameplay has a highly immersive twin-stick shooting action that is not often associated with RPGs. In this case, they have great synergy and make the stages extremely fun!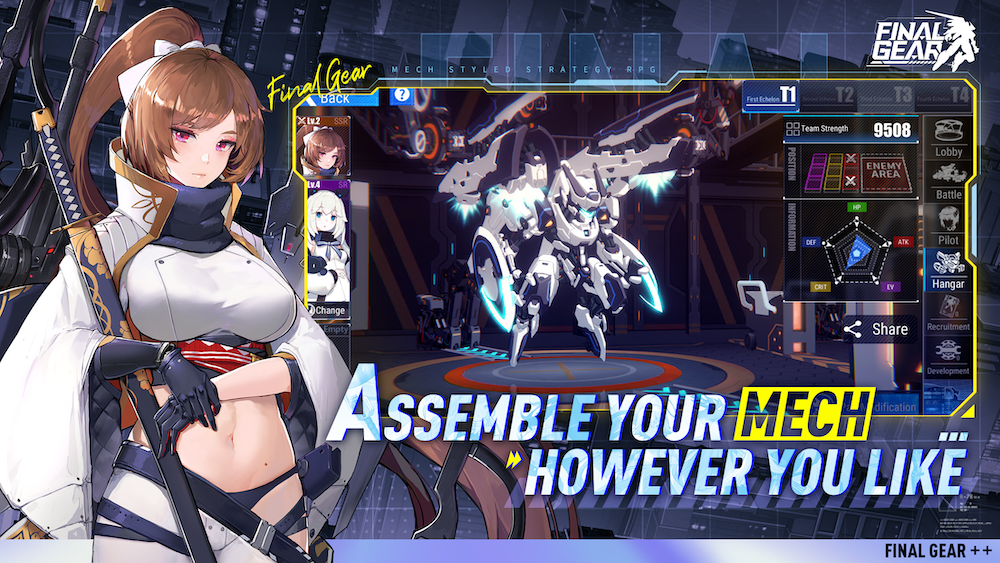 Onto the actual experience playing this game, there is something that might come as a surprise at first, but it's actually a very interesting approach. The game is not a typical pay-to-win, and since it's so heavily reliant on strategy, you don't have to spend much money on developing and enhancing your pilots.
That aspect alone is highly appealing to a lot of players, myself included. It means you can actually enjoy a stunning real-time strategy RPG without fearing for your wallet.
Conclusion
The gaming experience of Final Gear is highly entertaining as well as intriguing. The story is exceptional, the visuals are great, and the gameplay is ideal for the genre. With a large number of characters, a highly appealing shooting style, and a growing community, it's a game worth devoting your time to – that is, if you love mechs!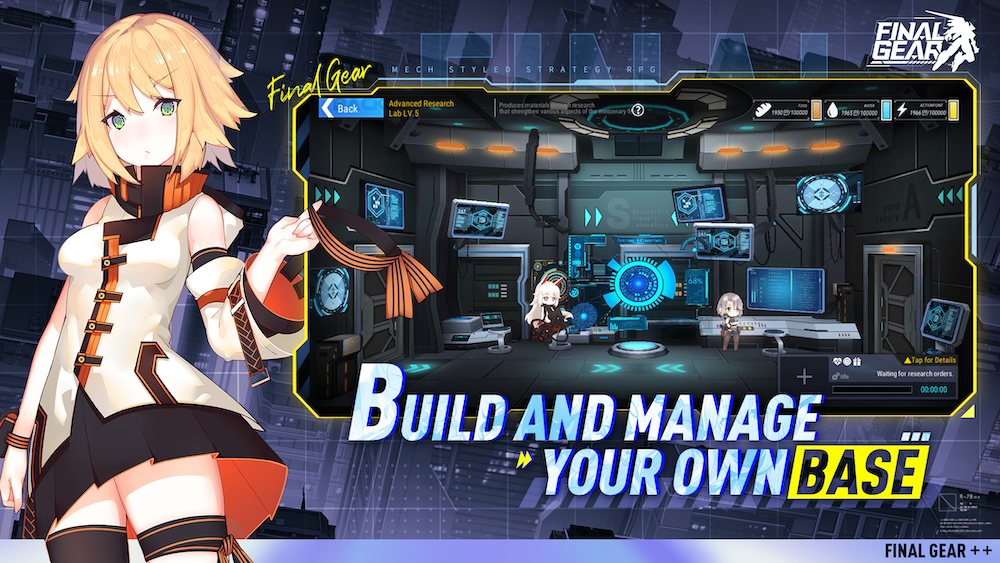 You can join the online communities of Final Gear and share your custom mechs with players from around the world. What's more, you will also be able to check out all the custom creations of fellow players. What a delight for mech maniacs! Be sure to pre-register for Final Gear ahead of its launch by visiting this link on your mobile device.
Sponsored Content
This article is sponsored content written by TouchArcade and published on behalf of Komoe Technology to promote the upcoming launch of Final Gear. For questions or comments, please email [email protected]