Ice Universe posted two images comparing the Samsung Galaxy S22 to the rest of its siblings as well as to its predecessor and the current iPhone 13. Spoiler alert: it's one compact smartphone.
The rumors so far suggest that the Galaxy S22 will be Samsung's most compact flagship since the Galaxy S10e, carrying a 6.06-inch display and minimal bezels. The renowned Samsung tipster puts that into perspective comparing the vanilla S22 to the S21 and iPhone 13 where the unannounced flagship is considerably shorter than the S21 and a little bit narrower than both handsets.
The leak doesn't list specific dimensions. The S22 is narrower and shorter than the iPhone 13, which measures 146.7×71.5mm, so it may well be with roughly the same footprint as the Galaxy S10e.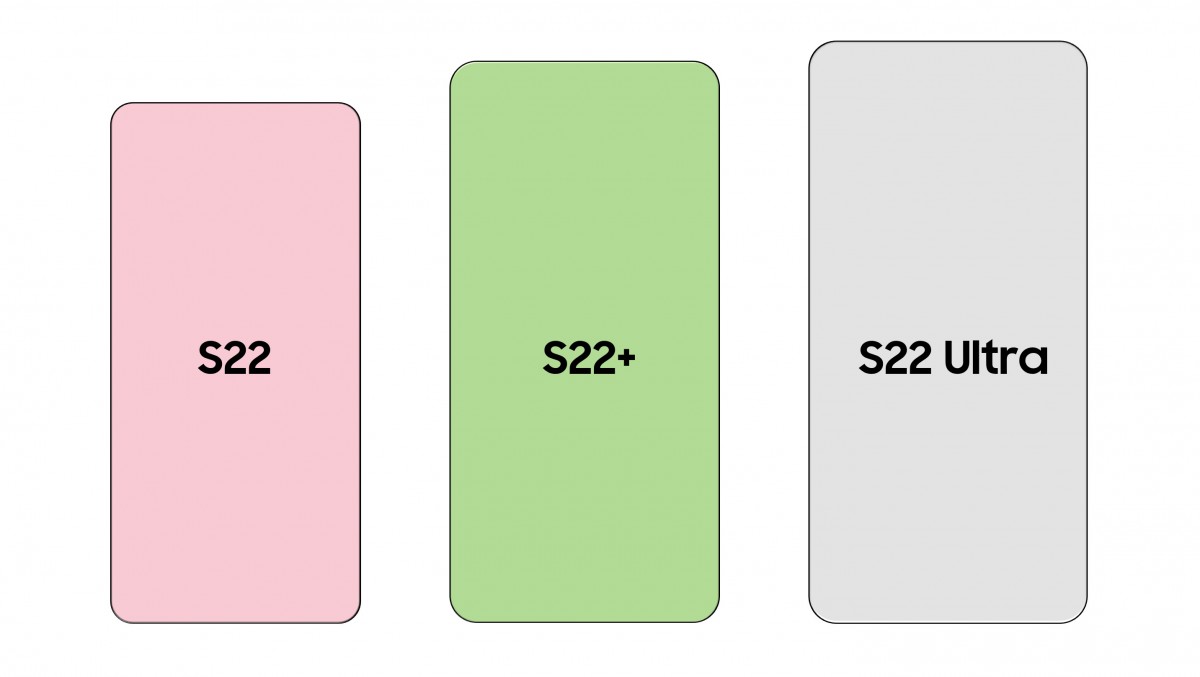 There's are also schematics of the S22+ and the S22 Ultra portraying the big difference between those three, suggesting that the next flagship lienup might appeal to a wider audince than the current one.